Pronavitas d.o.o.
---
Subject type: SME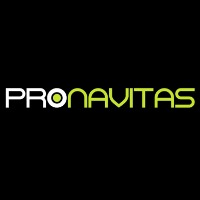 Pronavitas d.o.o. is Slovenian company which believes in a solar way to power homes and businesses. The company offers utility scale solar, residential solar, off grid sollar, automotive power, portable power, and marine power. They offer a wider choice for nautic power system: batteries, battery chargers, inverters, information panels, digital switchboards, electrical steering, and fully integrated systems.
They handle the deployment of photovoltaic projects, ranging from residential systems of a few kilowatts to utility-scale projects measured in mega-watts. Their product and service portfolio enables them to offer customers a true "one-stop" solution that includes integrated design, faster deployment and lower system costs. They outsource the day-to-day running of the solar PV plants to experienced local providers, to guarantee plant availability and performance ratio. Their have an experienced in-house asset management team, who drives performance through real-time monitoring and detects any possible issue.
Their goal is to achieve maximum independence from conventional forms of energy, for customers around the world. Therefor they offer versatile solutions for a stable energy supply, especially in an increasing share of renewable energies.
General managers: Tomaž Kastelic and Tomaž Petauer
Contact: info@pronavitas.com
Link: https://www.pronavitas.com/
Location
Cesta v Mestni log 88a
Ljubljana
Slovenia
Best available technologies / Innovations
Currently no innovations submitted to the platform