Adria Service d.o.o.
---
Subject type: SME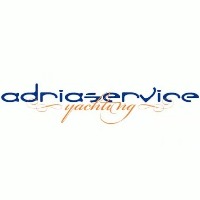 Adria Service d.o.o. is Slovenian company with the main activity charter - shiping of vessels. The company also deals with other segments of tourism. They have boats in Izola and also vessels from different destinations in Croatia. All boats are equipped for charter and are providing a perfect holiday at sea. Their boats are suitable for holidays, shorter rentals, business meetings, wedding trips or participation in regattas.
The company Adria service has a long nautical tradition. With many years of experience, they manage their own base of vessels in Marina Izola, which is the northernmost charter base on the Adriatic. The professional qualifications of the employees enable the sale of capacities at the highest level. They also offer Charter Management, which is the form of financing the vessel through hiring - broadcasting. This means that the shipowner signs a multi-annual contract with the charter operator who sends the vessel to his customers. For the duration of the contract, he is responsible for maintaining it in a technically and visually optimal condition.
General manager: Boris Oman
Contact: info@adriaservice-yachting.com
Link: http://www.adriaservice-yachting.com/index.htm
Location
Tomažičeva ulica 4a
Izola
Slovenia
Best available technologies / Innovations
Currently no innovations submitted to the platform