Spinaker d.o.o.
---
Subject type: SME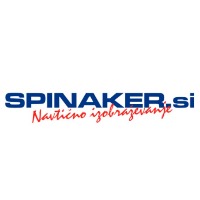 Spinaker d.o.o. is Slovenian company founded in 2001. It covers nautical education programme, nautical publications and a new product Boatasy GHOOK.
The company offers a boat leader course, a course for the VFH station, a variety of nautical literature and other practical courses such as: Practical course on a boat or motor boat, starting sailing course, boat ride course, sailing course Skipper, independence of the course, the individual course of a motorboat, and the individual course of sailing.
Spinaker is an established provider of nautical education in Slovenia and provider of online nautical solutions on the world market. Since the beginning they had more than 21400 participants at 1240 courses. On average, almost all students pass the exam on the first try (boat exam 96% and Examination for VHF station 98%).
General managers: Tomaž Gregorič and Gregor Jeretič.
Contact: info@spinaker.si
Link: https://www.spinaker.si/
Location
Sončna pot 8
Portorož
Slovenia
Best available technologies / Innovations
Currently no innovations submitted to the platform