RoSoft, Robert Kreslin s.p.
---
Subject type: SME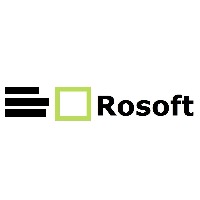 Slovenian company RoSoft, Robert Kreslin s.p. was established in 2006, for IT consulting, maintenance, education, service, and supply of computer equipment. The proverb says: "If you are not on the Internet then you do not exist!", and that is precisely why more and more websites are dedicated to various presentations of both natural and legal persons, and that's why the company creates custom programs, web pages and website designs.
They offer their customers a wide range of services to enable them to work smoothly. They know that in the present time the failure of computers or information systems can bring unpleasant consequences for the business. Their services (planning of wired and wireless computer networks, layout, server configuration, workstations, advice on the purchase of hardware and software, maintenance of existing systems, web development, hosting and domain registration, custom software production, troubleshooting software and hardware problems, and archiving data) are offered to companies and individuals.
General manager: Robert Kreslin
Contact: info@rosoft.si
Link: https://www.rosoft.si/
Location
Litijska cesta 14
Ljubljana
Slovenia
Best available technologies / Innovations
Currently no innovations submitted to the platform