BOVA D.O.O.
---
Subject type: SME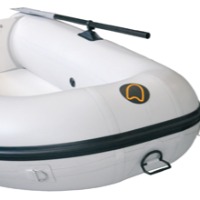 Based on many years of experience in the distribution of screw goods and nautical equipment, as well as many years of experience in the manufacture of boat equipment, we have decided to focus all our acquired knowledge and enthusiasm on the development and production of a new product, the Croatian BURA rubber boat.
Motivated by the fact that such a vessel is lacking in the Croatian market, we started to develop a model of a vessel that will be of exceptional quality (made of materials of the most famous manufacturers in the world), and again for our market the essential characteristics; unpretentious simplicity and exceptional practicality.
Considering excellent maritime capabilities, minimalist but innovative approach in finishing design and the possibility of installing specific accessories on each basic model, Croatian BURA inflatables have intrigued lovers of navigation beyond the borders of our country.
Our mission is to develop a world-renowned brand of rubber boat, which will cover different purposes through different models, and adapt to every specific need and desire of the customer, while cooperating with top experts of the vessel (inside and outside our company), as well as experts in the Croatian and foreign markets. .
Location
HUDOBIČKA 25A
10257 BREZOVICA
Croatia
Interests
Nautical equipment
Renewable energy sources
Nautical marina, Services
Best available technologies / Innovations
Currently no innovations submitted to the platform