ALBSEA TRANSPORT Ltd
---
Subject type: SME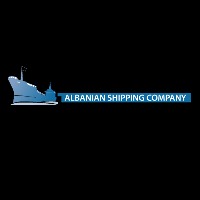 Founded in 1999 in order to meet the needs of clients and to follow the evolution of markets, AlbseaTransport is a logistics operator with a branch in Albania.
AlbseaTransport sh.pk provides shipping services, competitive rates and controlled costs and its value-added services perfectly match the needs of customers. In a short time AlbseaTransport has earned the trust of its customers, allowing them to achieve their goals through personalized services and the loyal customer.
AlbseaTransport resources are available to customers to ensure that the request for supplies, logistics and transport is met by the customers as efficiently as possible.
Contact details:
E-mail: chartering@albseatransport.com
Tel: +355 52 237 827
Website: www.albseatransport.com
Location
DURRES Rruga Egnatia, Lagjja nr.3, Nr.125
Durres
Albania
Interests
Nautical equipment
Nautical marina, Services
Best available technologies / Innovations
Currently no innovations submitted to the platform