Simarine d.o.o.
---
Subject type: SME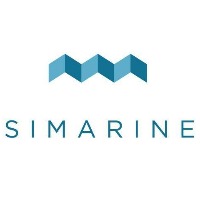 Simarine d.o.o. is young Slovenian company developing and producing advanced marine and caravan electronic devices. They try to set new standards in fields of design, functionality, connectivity, and ease of use.
At the 30th nautical industry and equipment METS (Marine Equipment Trade Show, considered as the largest and most important marine equipment fair in the world), held in Amsterdam, Simarine d.o.o. received the prestigious Dame Design Award prize in the category of nautical electronics for the Simarine Nereide Smart Power Panel product. The first time the company received the start-up funds for the innovative project within the product P2 was in 2014. A year later the company successfully ranks on product SK 75 and received a convertible loan of 75000€.
The company sells products like battery monitors, digital shunt and tank modules, packages (of main battery, aux batteries and tanks together), Pico covers, and other accessories (temperature sensores and data cables). They are giving support to their clients by answering questions and writting blog and news from their field.
General manager: Igor Kocman
Contact: info@stal.si
Link: https://www.simarine.net/home/
Location
Ulica Škofa Maksimilijana Držečnika 6
Maribor
Slovenia
Best available technologies / Innovations
Currently no innovations submitted to the platform