Ski&Sea d.o.o.
---
Subject type: SME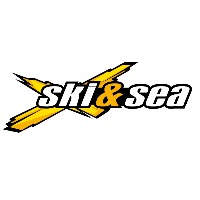 Ski&Sea d.o.o. is a general importer and servicer of Bombardier Recreational Products recreational vehicles and accessories. For many years the company has been engaged in sale and renting of BRP's top brands (Ski-Doo and Lynx snowmobiles, ATV Can-Am and Can-Am Side-by-Side vehicles, Sea-Doo watercrafts Evinrude outboard engines and Spyder Roadster vehicles) for Slovenia and other countries (Croatia, Bosnia and Herzegovina, Serbia, Macedonia, Montenegro, Kosovo and Albania).
In 2013 company included top-quality inflatable boats Zodiac Marine and in 2017 Bwa top-quality inflatable boats. The company also sales Seabob vessels, Seascooter vessels, Sea-doo tubes, jetloader trailers, ATV trailers and plows, and other similar products. The company is also selling different clothes and accesories, and organizing different sport events.
Ski&Sea d.o.o. won a prize award by Chris Dawson, for the best distributor for Can-Am in 2009. There were 900 distributors and sellers from all over the world competing for the prize, which made the prize even more enjoyable. In april 2019, general manager Ksenija Povše was, from 500 entrepreneur, chosen for The most successful female entrepreneur of the year 2019.
General manager: Ksenija Povše
Contact: info@ski-sea.si
Link: https://www.ski-sea.com/
Location
Ob Savinji 12
Polzela
Slovenia
Best available technologies / Innovations
Currently no innovations submitted to the platform