IndelMarine d.o.o.
---
Subject type: SME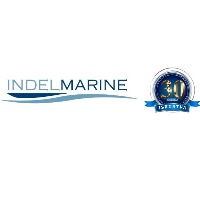 IndelMarine d.o.o. is Croatian company founded in 1986 as a service company for electronic, nautical and industrial equipment repair. In 1994 the company started to represent, sell, and distribute products of renowned world manufacturers in the field of ship electronics. The business has expanded to co-operation with European business partners.
They sale: satellite, television and communication devices, generators, energy, switchgears, desalinizers, air conditioning, seaview, and monitoring - wireless service system.
They have become general sales representatives for the Croatian market and producer countries: Fischer Panda, Victron, KVH, Philippi, Samlex, Uflex, Osmosis, Ampair, and Seaview. Company provides services of repairment, salles, support, and education.
They also invest continuously in educating people – both at the sales level and at the level of technical training. In addition to the service of installing and servicing marine electronic equipment, they also offer technical solutions on request.
Director: Jezerko Crnić
Contact: sales@indelmarine.hr, info@indelmarine.hr
Link: https://indelmarine.hr/
Location
Rubeši 134
Kastav
Croatia
Best available technologies / Innovations
Currently no innovations submitted to the platform