Piport turizem d.o.o.
---
Subject type: SME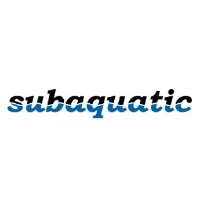 Piport turizem d.o.o. is renting Subaquatic motor boat, as the only vessel on the Slovenian coast, from where you can see the underwater world and, at the same time, enjoy the wonderful panoramic ride. The ship receives up to fifty passengers, of whom twelve alternately sit in a sub-deck and, through large special windows, watch the seabed. It offers viewing of the geological composition of the seabed, the flora and fauna of the coastal seabed, undersea overhangs and shellfish plantations.
The ship starts from Piran, passes Fiesa on the way to Strunjan, and then goes back to Piran. The panoramic journey takes 90 minutes and requires previous reservations.
Marko Škrobar
Contact: info@subaquatic.si
Link: http://www.subaquatic.si/
Location
Šentjane 71
Portorož
Slovenia
Best available technologies / Innovations
Currently no innovations submitted to the platform