Home Yacht - Milan Milostnik s.p.
---
Subject type: SME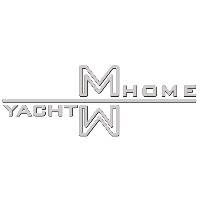 Home Yacht - Milan Milostnik s.p. specialises predominantly in equipment for the marine and yachting industries, for which they have developed a unique and user-friendly product range. They have certain handmade aspects included in all products, with high quality and precise delivery, as a top priority of Home Yacht. This is the result of working closely with stewardesses, owners and designers.
The company manufactures and designs bespoke bed linen, from assisting the owner directly or with the interior designer ideas.
Because they care about environment and water, they're collaborating with leading manufacturers of polyurethane foams Plama-pur d.d., to cooperate in the field of recycling of used beds.
General Manager: Milan Milostnik
Contact: info@homeyacht.net
Link: http://homeyacht.net/
Location
Ulica IX. Korpusa 20
Izola
Slovenia
Best available technologies / Innovations
Currently no innovations submitted to the platform