Batana Navtik d.o.o.
---
Subject type: SME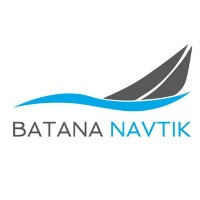 Batana Navtik d.o.o. is Slovenian company working in Piran and Gulf of Trieste and was created in 2015. The company rents sailing boats and motor boats, offers daily excursions, sailing outings, safe driving courses, sailing courses, boat leader exams and radio station management. The boat rental is possible even without a boat leader exam.
The company offers various inflatables and Elan 210 sailing boats for trip on the beautiful part of the Adriatic Sea or prolong the voyage to Dalmatia. They also have a Sea Doo Spark water scooter for more adrenaline experiences.
In January 2019 they became the golden partner of the booking network Booking Manager MMK.
General managers: Brovč Goran and Štedul Damir.
Contact: info@batana-navtik.si, damir@batana-navtik.si
Link: https://batana-navtik.si/
Location
Kostanjevica na Krasu 90
Kostanjevica na Krasu
Slovenia
Best available technologies / Innovations
Currently no innovations submitted to the platform