Radež d.d.
---
Subject type: SME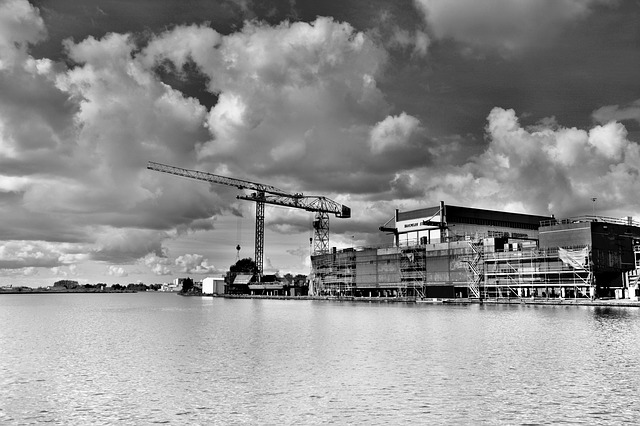 Radež d.d. founded 1954 in the town of Blato with abt. 3.500 inhabitants in the middle of the western part of the island of Korčula in Croatia.
Since 1960 the factory fabricates ship's equipment for customers all over the world.
The centuries long tradition in shipbuilding on the Island of Korčula and the significant experience with ship's equipment in RADEŽ can be recognised in all 320 employees.
Radež d.d. was certified with ISO 9001:2015 and ISO 14001:2015.
In order to be a reliable and sincere business partner, constant inspections and follow-ups are performed by the Quality assurance system.
Radež's main workshop consists of two parallel halls abt. 350m long (16 and 18m width) and cranes with capacity 5-32 tons.
Mainly semi-automatic welding with CO2.
The workshop is suitable for fabrication of Hatch Covers, RO-RO equipment, Car decks hull section, Fish farm working boat and barges and other steel structures as Harbor and Shipyard cranes.
The locksmiths and lathe workshop equipped by cranes and machinery for various ship's equipment up to 5 tons.
Locksmiths workshop is suitable for fabricatio Accommodation ladders, Gangways, Provision cranes, Emergency towing equipment, Mooring equipment, Pilot ladder winches etc.
Bristva harbour site is abt. 12.000 square meters.
Final assembling and testing of large sized equipment is performed in Bristva as also loading and unloading on barge.
The workshop is equipped with two smaller cranes each 3 T capacity and one harbour portal crane with a 60m span and 2 x 75T + 2 x 15T capacity (hook height 25m, outreach above sea 30m) suitable for loading of large sized sections.
The Technical department consist of following section:
-Project/design section
Development and design of own projects
-Technology section
Technology development and workshop
documentation
-Welding technology section
Research of new welding procedures,
traning and certification of welders, and
follow-up.
-Technical quality inspection section
Visual and NDT weld inspection.
Dimensional inspection. Blasting and
painting inspection. All types of testing.
Today Radež's partners are as follow:
-MacGREGOR (SWE) Ro-Ro division,
-TTS Marine Sweden,
-TTS Marine Norway,
-TTS Handling systems AS Norway,
-KONECRANES Finland,
-AKVAGROUP ASA Norway,
-KONČAR d.d., Croatia,
-CROMARIS d.d., Croatia,
-the Croatian shipowners of small cruisers,
-the Croatian shipbuilding industry.
High quality and the customer's opinion are always in focus.
Location
Ulica 2/15
Blato
Croatia
Interests
Shipbuilding
Nautical equipment
Metal processing
Engineering and design
Nautical marina, Services
Best available technologies / Innovations
Currently no innovations submitted to the platform