Wasup d.o.o.
---
Subject type: SME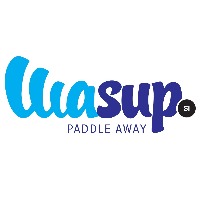 Wasup d.o.o. is Slovenian company, dealing with presentation and selling of paddle boards (known as Sup), since 2017. They are the largest store with Starboard and Shark accessories in Slovenia. The online store offers numerous products of recognized brands and equipment for water sports.
They are selling paddle boards (touring/race, all-round, hard and windsurf sup), paddles, accessories, clothing, Cool shoe footwear, glasses and kayaks. For beginners, it also offers testing and rental of sup-equipments.
Their website also invites costumers to read a blog containing various posts about the paddle boars and its culture (the advantages, the alerts, renting and many other instructions).
General manager: Žan Strnad
Contact: gregor@wasup.si
Link: https://www.wasup.si/
Location
Tržaška cesta 222
Ljubljana
Slovenia
Best available technologies / Innovations
Currently no innovations submitted to the platform