Storks d.o.o.
---
Subject type: SME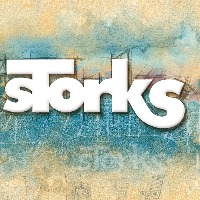 Storks d.o.o. was established in 2005 in Slovenia. It makes terrace equipment and other solutions in the hotel, restaurant and café industry. Growing demand, a lot of successful projects, and customers, convinced them to offer the same high quality equipment to the private house and apartment owners, who are eager to have their terrace shining with high quality garden furniture from well established brands and durable low-maintenance flooring.
In addition to expert advice, they also provide a 3-D drawings and place the selected elements into the ambient. The company is always trying to follow new trends and their clients wishes.
An important part of their product range is represented by misting systems (using water nebula), to cool the air in the HORECA (Hotel/Restaurant/Café) industry. They have a wide usage range, from basic misting outside for air cooling, to the humidification control inside facilities, dust suppression and removal, insect control, aroma therapy, park attractions etc.
Company officer: Igor Fučka.
Contact: info@storks.si
Link: http://shop.storks.si/en/
Location
Pražakova ulica 10
Ljubljana
Slovenia
Best available technologies / Innovations
Currently no innovations submitted to the platform