TEHNOMONT Brodogradilište d.o.o.
---
Subject type: SME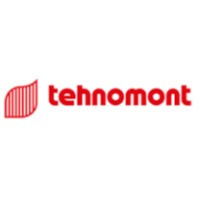 TEHNOMONT SHIPYARD PULA Ltd is a company that has tradition in shipbuilding and shiprepairing industry, since 1905. Shipbuilding and metal industry in general is basis of our business reachinghigh technology level confirmed by generations of our skilled workers over the long period, and building of the ships and various kind of top quality vessels. That conduced to valuable references and reputation, which we are constantly increasing.
Core business of the company is shipbuilding and ship repairing of the vessels up to 80 m, as well as building of various metal constructions mainly affiliated with shipbuilding. Leading part of our production is concerning shipbuilding of different types of working ships, and shipbuilding of sophisticated special purpose vessels made of aluminium and steel, of the top quality and low exploitation costs and long product life, all customized to client requirements.
Location
Ulica Fižela 6
Pula
Croatia
Interests
Shipbuilding
Nautical equipment
Metal processing
Nautical marina, Services
Best available technologies / Innovations
Currently no innovations submitted to the platform