Postelja d.o.o.
---
Subject type: SME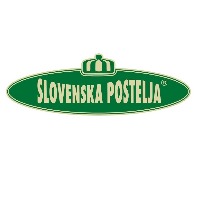 Postelja d.o.o. is Slovenian company. They have been operating since 1992 when they took over the production of the former company Sukno Zapuže, where the tradition of wool processing dates back to 1825. In 1994, the domestic wool was purchased and processed, which meant the beginning of the production of mattresses with pocket springs.
Since 1995 they have been operating under the brand Slovenska Postelja. They develop, produce and sell bedding systems for every home, on land or sea. Over the years, they have developed various sleeping systems and gained numerous awards, and in 2014 they received the AA-rating of excellence for business operations.
The company is engaged in the production of various types of beds, bedding and pillows, and additionally provides upholstery services. Products are the result of their own development and technology. They are offering under their own brand, using the method of consulting "buy-to-buy customer" in branches throughout Slovenia.
They want to become a leading innovative company in the field of production and sales of beds in Slovenia and beyond.
General manager: Roman Dežman
Contact: trgodom1@gmail.com, info@postelja.com
Link: https://www.postelja.com/si
Location
Zapuže 10b
Zapuže
Slovenia
Best available technologies / Innovations
Currently no innovations submitted to the platform