University of Zagreb Faculty of Metallurgy
---
Subject type: RES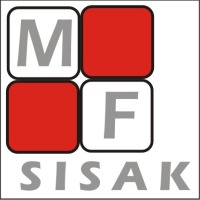 The Faculty of Metallurgy of the University of Zagreb is the only scientific and educational institution in the Republic of Croatia that, respecting a culture of quality, offers higher education in the fields of metallurgy and industrial ecology at the undergraduate, graduate, postgraduate, and vocational level, while systematically executing a program of lifelong learning and specialization through the organization of conferences, seminars, workshops, public discussions, and lectures, in addition to offering support to economic entities from the metallurgical, metal-processing, shipbuilding, and foundry industries in the Republic of Croatia.
The scientific interest and role of the Faculty of Metallurgy is reflected in the research and development of metal materials production in the Republic of Croatia, both for semi-finished and finished products. Therefore, the research activity of the Faculty of Metallurgy is aimed at improving the situation in metallurgy and metal processing industry, which can be achieved by fulfilling factors such as: improving product quality, increasing production, high energy efficiency, low emissions of pollutants and the introduction new advanced technologies. The strengthening of scientific research activity is based on the implementation of modern strategies and concepts. The validity of scientific research is reflected in targeted research into material development and the transfer of technology to partners from the real sector according to the principle "from an idea to the finished product". There are three main directions of these activities:
1. the design of innovative engineering materials according to specific market requirements and the characterization of the synthesized or innovated material according to the specific improved and/or more demanding final product properties,
2. product development using sophisticated CAD/CAE technology (CAD – Computer Aided Design, computer-aided design of the product development process and the preparation of structures for production, and CAE – Computer Aided Engineering)
3. lifelong learning (L3) – the goal of lifelong learning is to bring sophisticated equipment and research and knowledge based on them to students, experts from the economy and all the interested stakeholders. This will enable the development of engineering skills, innovativeness and inventiveness in project task solving and it will launch experts competent on a global scale into the metal processing industry and metallurgical enterprises.
Location
Aleja narodnih heroja 3
Sisak
Croatia
Interests
Construction
Nautical equipment
Materials
Renewable energy sources
Engineering and design
Best available technologies / Innovations
Currently no innovations submitted to the platform