Nano inženiring d.o.o.
---
Subject type: SME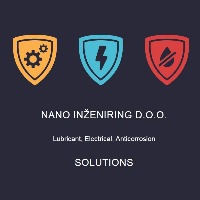 Nano Inženiring d.o.o. is distributor involved in the sale of fuels, ores, metals and technical chemicals. The company is official distributor for brand Nanoprotech and was founded in 2015 by students of the GEA College, Faculty of Entrepreneurship. In just over two years of business, the company's sales in the Slovenian market steadily grew, and in the year 2017 the company expanded its operations to the Croatian market.
The main activity of the company is the sale of Nanoprotech brand products, which include anti-corrosion protection products, electric liquid insulators and lubricants. Nanotechnology production enables them to achieve the highest level of quality. A wide range of products is intended for different buyers.
The advantages of the company are the highest quality of products, flexibility and quick responsiveness. They also provide expert advice on the choice and use of products for their customers. Nanoprotech products are sold to more than 250 different sales outlets in Slovenia.
General manager: Urban Zadel
Contact: miha@nanoprotech.si
Link: http://revis.openscience.si/IzpisGradiva.php?id=1576
Location
Srednjeveška ulica 35a
Škofljica
Slovenia
Best available technologies / Innovations
Currently no innovations submitted to the platform