E-skiroji
---
Subject type: SME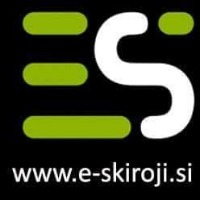 E-skiroji is Slovenian company selling Koowheel, Elwing and Fitrider electric skateboards and additional equipment. The company works under Jože Priselac s.p. - an electromechanical company that has been working with general electro mechanics for 40 years. Jože Priselac s.p. is also importer for eco-plants.
The company swear to the use of e-scooters, as it is considered to be a good and pleasant way of dynamic relaxation. E-scooters are completely green and do not pollute the environment. They are, due to their size, easier to use and store, and as advantage, users can charge them at home.
The company was present at various events such as the 2018 Bajkafest, Meet&greet with Jackonthebox, the opening of the Marina Portorož 2018, Sladka Istra 2018, and the Drift-Night Strike Krško 2018.
General manager: Jože Priselac
Contact: info@e-skiroji.si
Link: https://e-skiroji.si/
Location
Drska 64
Novo Mesto
Slovenia
Best available technologies / Innovations
Currently no innovations submitted to the platform