Moto-Nautika d.o.o.
---
Subject type: SME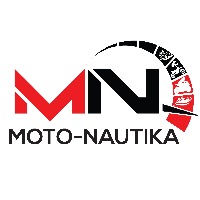 Moto Nautika d.o.o. is Slovenian company established in 2004 as a service. The company soon grew out of its frames and after four years, they completed the activity with a sales hall. They signed a partnership agreement with the eminent Yamaha brand and became a sales and service center for the entire Japanese nautical and motorcycle programme. From 2011 on, the company expanded its activity with the sale of the Grand brand for the Slovenian market and for all countries of the former Yugoslavia. In 2016 the company expanded the sales programme with Italian vessels Ranieri International. The vessels are successfully marketed on the Slovenian, Croatian and Serbian markets.
The company also has a dry marina for wintering vessels and a distribution center for all countries of the former Balkan for Ranieri and Grand. After 15 years of operation, they opened a new salon, which is three times larger than the original one. It has as many as 3000 m2 of covered exhibition areas.
To satisfy even more remote customers, they have an online store of spare parts for all brands of motorcycles (https://www.motonautika-parts.com/) and the online store with motto and nautical accessories (http://motonautika-shop.com/) with more than 10,000 products.
Heneral manager: Zoran Resnik
Contact: marketing@moto-nautika.si
Link: http://moto-nautika.com/
Location
Ptujska cesta 63
Miklavž na Dravskem polju
Slovenia
Best available technologies / Innovations
Currently no innovations submitted to the platform