Nar Navtica d.o.o.
---
Subject type: SME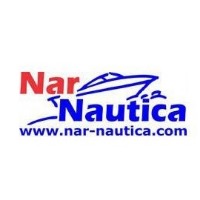 Nar Navtica d.o.o. started their nautical programme in 2005 in Slovenia. In a short time they established themselves as one of the leading yacht dealers in the Slovenian market. Company also provides registration in the US and winter berth and storage.
They are selling different boat brands such as Jeanneau, Prestige Yachts, Stingrey, Monterey, Axis, and Kardis. They also have some outboard engines (Yamaha and Suzuki), single and two-axle trailers for boats and other used boats.
At the beginning of the year, Nar navtica presented a wide selection of vessels at the nautical exhibition in Zagreb in the largest exhibition space Delta Team Krško d.o.o.
General manager: Igor Jerkovič.
Contact info@nar-nautica.com
Link: http://www.nar-nautica.com/si/
Location
Sermin 74c
Koper
Slovenia
Best available technologies / Innovations
Currently no innovations submitted to the platform