Unimar Rijeka d.o.o.
---
Subject type: SME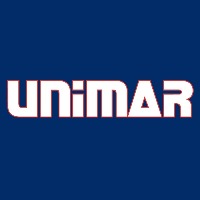 Unimar Rijeka d.o.o. is Croatian company and was founded in 2003. The company deals with wholesale and retail of nautical equipment, inboard and outboard engines, and spare parts. At the end of 2009 they moved into a modern storage space in the industrial zone of Viškovo, with total area of almost 1,000 m2. They have around 16,000 items in stock.
The company is distributor for over twenty of the world's most renowned companies – manufacturers and distributors of nautical equipment and marine engines. They export Osculati (a wide range of nautical equipment), Vetus nautical equipment and inboard engines, Nautica F4 (standard boat windows, and custom windows and doors), Lofrans' (anchor winch), Besenzoni (hydraulic hubs), Mase Generators, Eliche Radice (propellers and axle lines), Climma (Marine Climate), Techimpex (boilers for boats), Whale (water systems for boats), Evinrude and Johnson (Outboard Motors), and Lewmar (deck equipment and bow and stern propellers).
The company cooperates with a large number of large, medium and small shipyards, marinas, charter companies, and nautical equipment stores from all over Croatia. They are permanent and long-time exhibitors at all nautical fairs in Croatia (Croatia Boat Show in Split, Sport and Nautical Fair in Zagreb, Nautical Fair in Rijeka and Biograd Na Moru). In Slovenia, they exhibited at the nautical fairs Internautika in Portorož and Izola Boat Show in Izola. They also regularly visit the most important international fairs in Europe Salone Nautico Internazionale in Genoa, Marine Equipment Trade Show"in Amsterdam and Fair in Dusseldorf.
General manager: Hrvoje Matutinović
Contact: info@unimar.org
Link: http://shop.unimar.hr/
Location
Preluk 6a
Rijeka
Croatia
Best available technologies / Innovations
Currently no innovations submitted to the platform