Planet Marine d.o.o.
---
Subject type: SME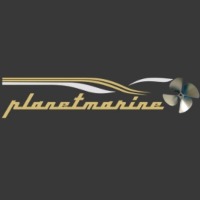 Planet Marine d.o.o. is an innovative Slovenian company with plenty nautical knowledge, specializing in diesel engines and drives.
Their mission is to provide solutions for their customers. With innovation and specialized knowledge, the company provides products and services that increase productivity and quality, and improves the competitiveness of its products. Their vision is to build long-term relationships with customers, suppliers and co-workers.
They represent diesel engines (VM, Iveco FPT and Craftsman marine), power clutches (Aquadrive anti-vibration systems, Michigan propellers, CJR surfaced propellers, Twin disc-Technodri transmissions, Eliche drive shafts, rudders, seals, static hoses, bearings, Alamarin-JET drives, Mercury, Solas and ZF) and a wide range of equipment (Ultraflex controls, flaps and hydraulic systems, Quick bowthruster, winche and docking system, Gyro stabilizer, Bofor windows and doors, Eberspracher). They are also present on vessels and represent Manta, boats Sibenik, Leidi, Damor and Monachus Pharos.
For the production of a brand new model Šibenik 800 Semi Cabinato the company also cooperated with Dunkič d.o.o.
General manager: Gregor Horvat
Contact: info@planetmarine.si
Link: http://planetmarine.si/sl/
Location
Trubarjeva cesta 14
Ljubljana
Slovenia
Best available technologies / Innovations
Currently no innovations submitted to the platform