BBS+ d.o.o.
---
Subject type: SME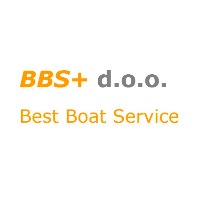 BBS+ d.o.o. (Best boat service) from Slovenia was founded in 2008. The company is offering premium products from composite materials, which are used as a substitute for too expensive and hard to maintain teak. Installation on vessels is carried out in Slovenia, Croatia and Austria.
BBS+ Service center offers complete service from measurement to the installation - so called full service. The full service covers the measurement on the vessel, the production of templates, the production of watertight panels and the installation on the vessel (gluing panels on the vessel). Service center also offers panel service where you can create a template with available tips and materials.
General manager: Brumec Korošec Bernardka.
Contact: brumec.m@beflexy.eu, info@beflexy.eu
Link: http://beflexy.eu/sl/
Location
Tovarniška cesta 51
Ruše
Slovenia
Best available technologies / Innovations
Currently no innovations submitted to the platform