Belcon-SYS d.o.o.
---
Subject type: SME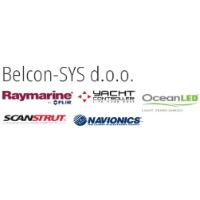 Belcon-SYS d.o.o. (Sealine Yachts Slovenia) was founded in the early nineties. Conditions on the market and desires of individuals lead S.Y.S. d.o.o. from Portorož and Belcon d.o.o. from Rijeka to join their forces. Together they founded new company Belcon-SYS d.o.o., which has been operating since 2004.
The company successfully represented many world known brands in the marine. The main activity now is representation and distribution of English company Reymarine products for whole Slovenian area. The company is also engaged with Italian Yacht Controller, OceanLED from England, English Scanstrut, Italian Navionics and Slovenian Kje-si.
Company provides services of equipment installation, repairing service, and authorised warranty service for represented product brands. They are selling diferent fishfinders, multifunction displays, radio stations, radomes, and scanstruts.
The company is a two-man team: Leon Torej (procurator and sale) and Grega Lunar (repair, install and warranty).
Contact: service@belcon-sys.com
Link: http://www.belcon-sys.com/en/
Location
Cesta solinarjev 6
Lucija
Slovenia
Best available technologies / Innovations
Currently no innovations submitted to the platform